Available with all design host wordpress hosting plans. Your template will come installed and ready for you to edit using the easy to use drag and drop page builder.
wordpress website hosting through design host must be set up before we can install your free template, please contact us if your have any questions.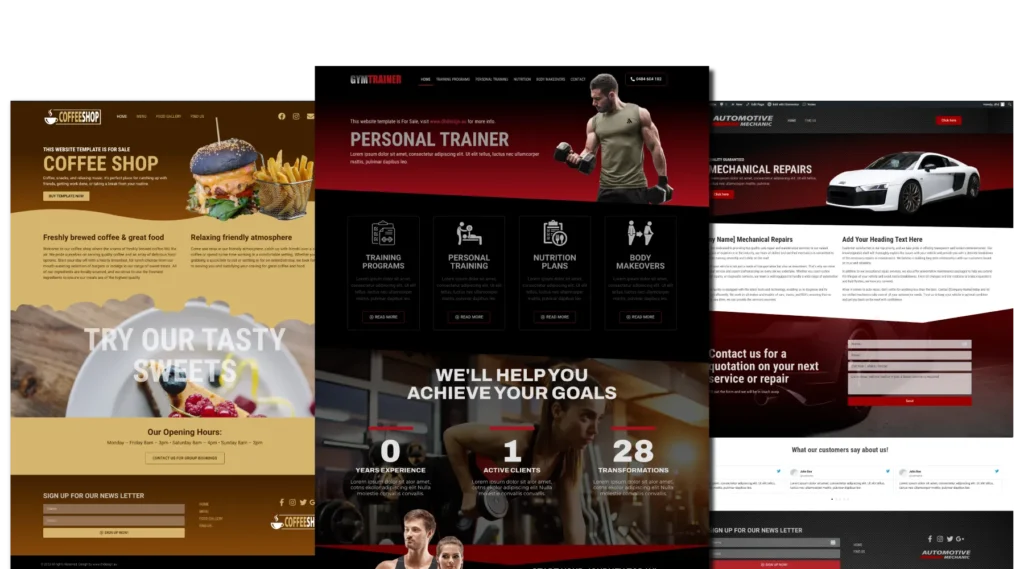 Whats included with our Free WordPress Templates?
Design Host's free website template comes installed and ready to edit with your WordPress hosting plan. Your plan also includes a Free Pro Theme licence and a Pro Page builder (one-year license). Our website templates are easy to edit or we can add your website content for you for an optional fee.
Check out some of our free templates below and please feel free to contact us if you have any questions or require help with setting up your hosting account.
Before we can install your template you will need to have wordpress hosting set up through Design Host, please contact us if you require help setting up your account.
Template #W001 Personal Trainer 6 page website template.
Built with: Hello Theme & Elementor 
Template #W002 Cafe 4 page website template.
Built with: Hello Theme & Elementor 
Template #W003 Mechanical 2 page website template.
Built with: Hello Theme & Elementor
Template #W004 Beauty Spa 4 page website template.
Built with: Astra Theme & Elementor
Template #W005 Construction 5 page website template.
Built with: Astra Theme & Elementor 
Template #W006 Day Care, Kindy 5 page website template.
Built with: Astra Theme & Elementor 
Template #W007 Limousine Rental 5 page website template.
Built with: Astra Theme & Elementor
Template #W008 Online Store 5 page website template.
Built with: Astra Theme &  Elementor
Template #W009 Barber Shop 5 page website template.
Built with: Astra Theme & Elementor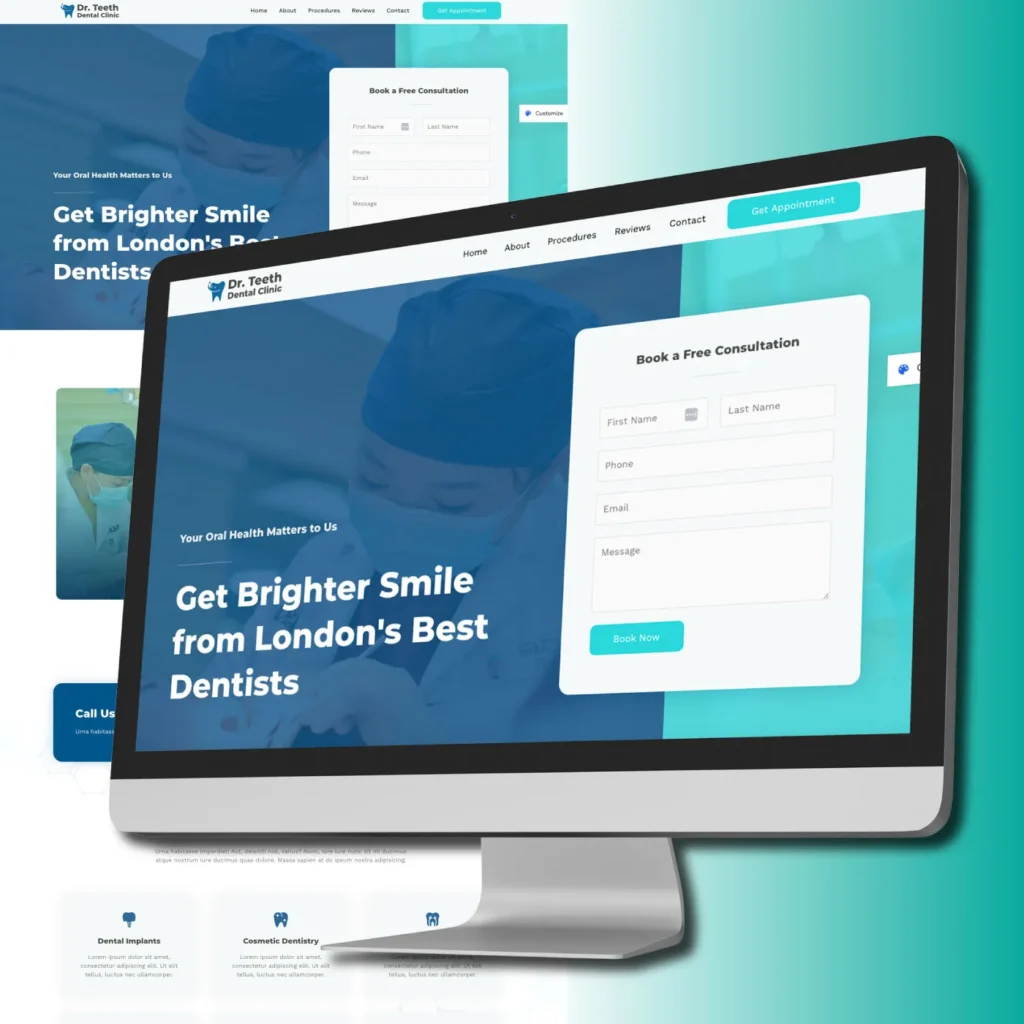 Template #W010 Dentist 1 page website template.
Built with: Astra Theme & Elementor 
Template #W011 Accountant 6 page website template.
Built with: Astra Theme & Elementor
Template #W012 Pet Services 4 page website template.
Built with: Astra Theme &  Elementor
Template #W013 Gardening 5 page website template.
Built with: Astra Theme & Elementor 
Template #W014 Wedding 1 page website template.
Built with: Astra Theme & Elementor 
Template #W015 Yoga Instructor 5 page website template.
Built with: Astra Theme & Elementor
Template #W016 Travel /Hotel 4 page website template.
Built with: Astra Theme &  Elementor